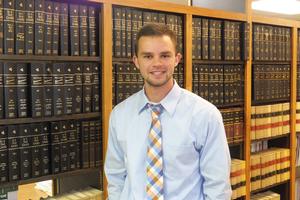 Staff Accountant
Trey C. Conrad is a recent graduate from Northwood University with a Bachelor of Business Administration degree in Accounting. Trey joined CHBW & Co., P.C. in May of 2018 and is currently working toward licensure.
Trey currently assists in audit engagements for government and nonprofit organizations. In addition to auditing, Trey is involved in compilations and reviews of various industries. Trey also assists in the preparation of individual, corporate, and nonprofit tax returns.
Trey is applying for membership with the Michigan Association of Certified Public Accountants.
Trey maintains a minimum of forty hours annually of State and National CPA Society sponsored seminars in governmental accounting and auditing, nonprofit organizations, and others relating to the various types of industries and services provided.