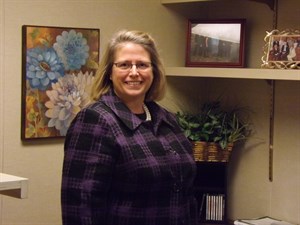 Certified Public Account
Kathleen A. Schmitt is a 1984 graduate of the Graduate School of the Stephen M. Ross School of Business, University of Michigan. After three years with a Big Four firm in Battle Creek and Chicago, Kathy joined CHBW & Co., P.C. in 1987.

Kathy is responsible for planning, executing and supervising audits for cities, townships, school districts, not-for-profit organizations and small businesses. She has also assisted on audit engagements of small, mid-sized and Fortune 500 companies, and has extensive experience in the review and compilation areas of agribusiness, manufacturing and retail business, and corporate and individual tax preparation.

Kathy is a member of the American Institute of Certified Public Accountants and the Michigan Association of Certified Public Accountants and maintains a minimum of forty hours annually of State and National Society-sponsored seminars in corporate and individual taxation, GASB, FASB and SAS updates.

Kathy serves on the Jonesville Community Schools' Board of Education, on the Hillsdale County 4-H Council and is a 4-H leader. She is the past treasurer of both the Alpha Omega Women's Care Center and the Jonesville PTA.